Author of Bee Jewish Interactive Children's Books: Linda Verő-Bán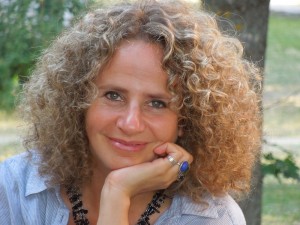 Linda Verő-Bán was born in 1976 in Budapest, Hungary. Linda was among the first ones who rebuilt the Jewish life in Budapest as a teenager after the Communist era. She graduated in Art History at the Hebrew University of Jerusalem, Israel and studied Jewish studies at Paideia in Stockholm, Sweden.
Linda is the director of the Hillel Foundation (not related to Beit Hillel) in Budapest and working on informal Jewish educational programs. She is organizing the Sunday School and Family Kabalat Shabbat program of the Frankel Synagogue where she also holds the rebbetzen status. Linda and her husband, Rabbi Tamas Verő have bult up this flourishing community to which more than 300 young families belong to. They take active part in the Lauder-Joint Szarvas International Summer Camp and cooperate with several local Jewish NGOs. Linda has founded BBYO Hungary in 2015 and successfully built up a very active Jewish teen community.
Linda started to write and publish interactive Jewish children's books in 2007 because she felt the lack of modern Jewish children's books in Hungarian.
With Bee Jewish Books (Zsidongó books) Linda created an outstanding Jewish children's book series and helped thousands of Jewish family to learn and talk about Judaism in a pluralistic and fun way. The books are translated to eight languages. She is making museum and festival workshops and book signing events and activities. Linda's goal  is to inspire children, parents and grandparents to find their own personal connection to Judaism through reading, answering questions, drawing pictures, singing songs, and enjoying colorful illustrations.
TRANSLATION
Linda would like to provide Jewish theme children books to communities all over Europe on their own language. She believes it is crucial in order to build Jewish homes with children. It takes about 4-6 weeks to publish one of Bee Jewish Books in a new language.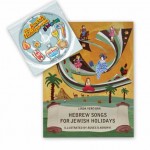 Linda and her husband, Rabbi Tamas Verő, help to find Judaism for hundreds of children and teens in Hungary. In September, 2015 they founded BBYO Hungary which welcomes teens between age 12-16.
Bee Jewish Books are available in the following stores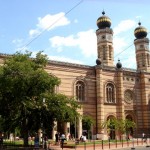 Hungary – Budapest : Dohany (Great) Synagogue Gift Shop in Budapest: – Dohany street 1, 1077 Budapest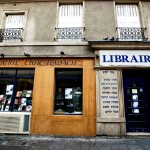 France – Paris: Librairie du Temple1, rue des Hospitalières St Gervais 75004 Paris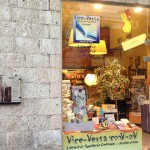 Israel – Jerusalem: Vice Versa 1, Ben Shatah street 94147 Jerusalem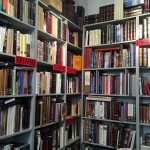 Israel – Tel Aviv: 24 Rambam street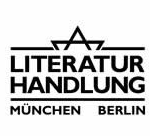 Germany – Berlin: Literaturhandlung, Joachimsthaler Str. 13
Germany – Munchen (Jewish Museum): St.-Jakobs-Platz 16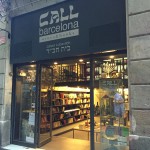 Spain – Barcelona: Merlet street 5
 ONLINE SHOPS
CONTACT US
Email: info@hillel.hu
REFERENCES
English
JerusalemPost (December, 2013)
Jewish Book Council (2013)  – Hello God! 
Huffingtonpost (2010) – What Does It Mean To Be Jewish?
http://www.timesofisrael.com/young-families-bringing-new-life-to-budapest-synagogues/
http://www.jta.org/2012/05/02/news-opinion/world/young-families-bringing-new-life-to-budapest-synagogues
Jüdische Allgemeine (2013) – Was Bedeutet Es Jüdisch Zu Sein?
Kurier (2013) – Interaktive Haggada
Wiener Zeitunk (2013) – Was Bedeutet Es Jüdisch Zu Sein?